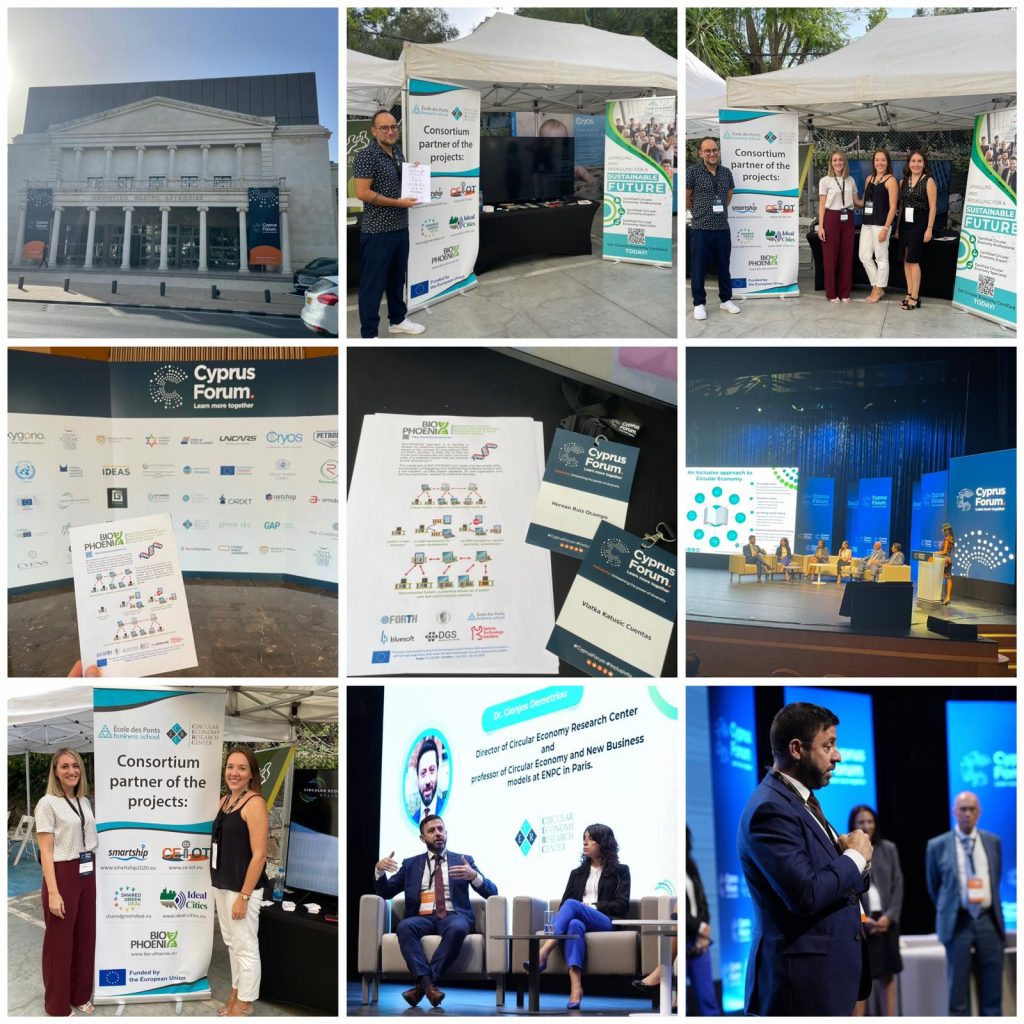 0n September 30, our academic partner and dissemination, impact, and exploitation leader CERC was part of the Cyprus Forum 2022. The event gathered more than 170 speakers, 28 panels, 14 keynotes, and welcome speeches on a wide range of topics, including circular economy as a response to climate change and its environmental impact.
During the forum, Dr. Giorgos Dimitriou, Director of CERC, participated in an inspiring panel discussion on the future and impact of the circular economy on a global scale, specifically on the Cypriot market with experts, including Mark Esposito, Ph.D., Co-Founder & SFB chair-man of the Circular Economy Alliance (CEA), Nicole Phinopoulou, a lawyer specializing in regulatory compliance & #ESG, George Kremlis, Principal Advisor to the Greek Prime Minister, Athina Panayiotou, Director General of Cyprus Organisation for Standardisation (CYS) and the Cyprus Certification Company, Antonis Zorpas, Associate Professor at the Open University of Cyprus and Director of the Lab of Chemical Engineering and Engineering Sustainability and Andri Demetriadou- Director of Energy and Environment at the Cyprus Employers & Industrialists Federation (OEB).
The panel shared their view on the impact of the circular transition on various industries and sectors. They also explored the opportunities circular economy brings and the requirements needed from the global population to ensure equality.
Bio-Phoenix was featured in CERC's banner among CERC's EU-funded projects in a dedicated booth during the event. Moreover, project secondees distributed Bio Phoenix flyers and networked with the attendees, providing information about our project and its objectives.