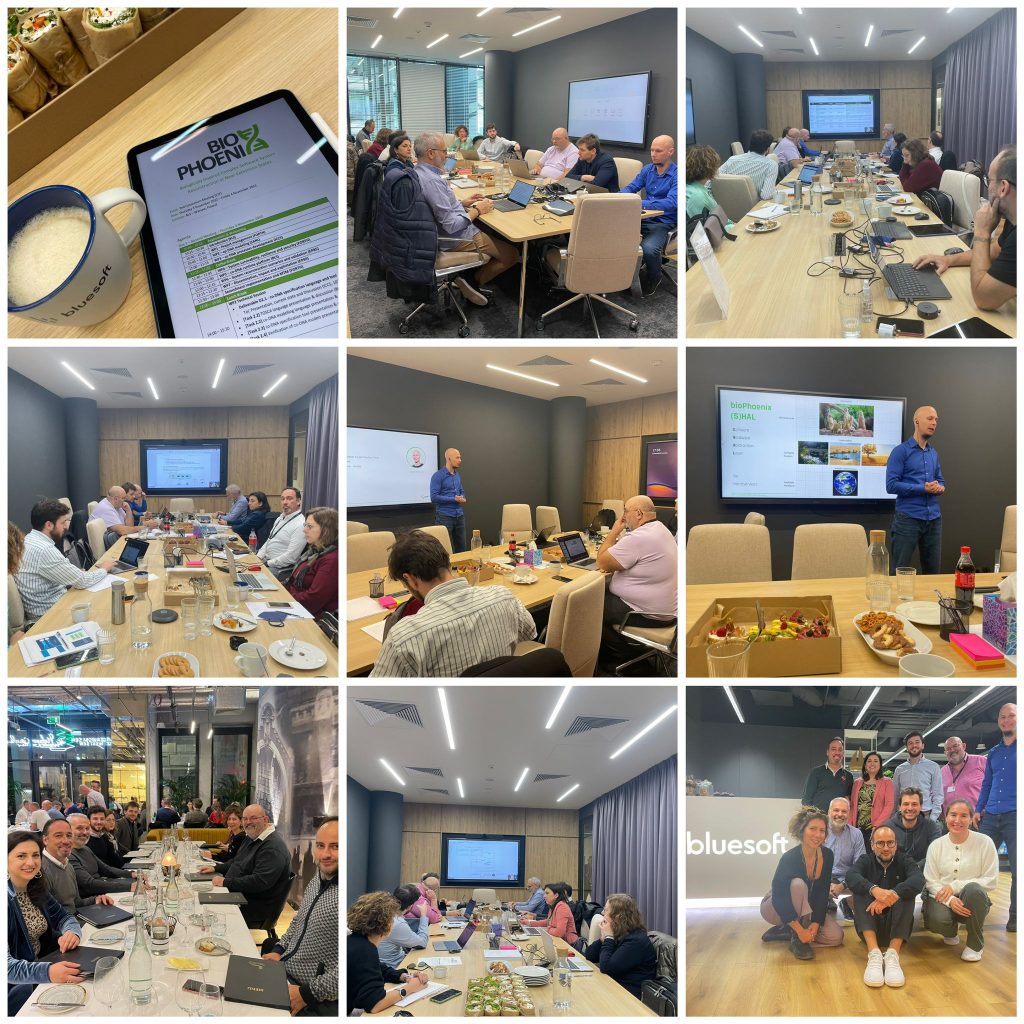 The third and fourth of November 2022 conjured up much excitement as the BIO-PHOENIX project had its second consortium meeting at BlueSoft premises in Poland. It was inspiring to meet partners after Covid-19.
We started the day with a tour of BlueSoft by Jakub Rola. The meeting began with the WP1 presentation by Panos Chatziadam on behalf of FORTH. It continued with the presentation of the other work packages. Ioannis Vezakis from SANL presented WP2, WP3 by Eleftheria Vellidou from ICCS, WP4 again by Panos Chatziadam from FORTH, WP5 by Dimitris Panos from BLS, WP6, and WP7 by Hernan Ruiz Ocampo on behalf of EPBS. The presentations and requirements, especially WP6 System reconstruction scenarios, generated fruitful discussions on work progress and the way ahead.
An insightful training session followed the first day that included Bio-Phoenix self-healing ecosystem facilitated by Jakub Muszynski. Our project coordinator Panos Chatziadam presented the context of our project during the training session. On the second day, we had the consortium technical meeting. Discussions included activities regarding WP2, WP6, and WP7.
Finally, it is worth mentioning that BlueSoft is a wonderful host. We look forward to meeting project partners in the upcoming mid-term project meeting. Until then, stay tuned!